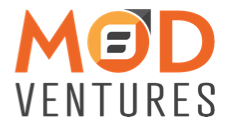 MOD Ventures, LLC is a virtual next generation accounting and bookkeeping services firm and is ready to use the latest cloud accounting technology to remotely serve businesses in Charlotte, North Carolina. Based in Arizona, MOD Ventures provides outsourced accounting and bookkeeping services, virtually, and is a subsidiary of BeachFleischman PC, a Top 200 Largest accounting firm in the U.S.  
With accounting guidelines and practices changing almost daily, it can be tough to keep up. But you don't have to navigate this winding road alone. Business owners, entrepreneurs, and C-level executives count on us for the help they need to be successful. We know you're looking for expertise to handle more than payroll or tax returns. Our outsourced accounting is very hands-on, as we give you the attention to detail you need to continue running a successful business. So, give yourself the gift of time and get back to what matters most to you; we can take it from here.
MOD Ventures believes that it is possible to grow and maintain a profitable business with sanity intact. Our fixed price agreements make getting started simpler.
Accounting and Bookkeeping Services
Accounts Payable
Utilizing state of the art accounts payable systems, we can help you streamline your bills into one digital location. Best of all, you can eliminate paper bills and costly late fees when we handle your Accounts Payable needs.
Accounts Receivable
Cash flow is one of the main factors that puts small business out of business.  We will create, send and collect on your customer invoices to ensure a higher percentage of paid-in-full invoices.
General Ledger & Financial Statement Preparation
Assets + Liabilities = Owner's Equity. "What was that?" you may ask. Let's face it, you don't care what equals what as long as you know how your business is doing and have accurate information to make business decisions.
Bank Reconciliation
Most business owners don't know how to do these or even realize they are supposed to reconcile their bank accounts on a regular basis. We can take over this process for you and get it done FAST.
Computerized Payroll Services
MOD Ventures offers premier payroll processing services for an unlimited number of employees and unlimited state filings – all of it paperless!
Business Tax Return Preparation
As a business, you need someone who can prepare your tax returns, not just in April but all throughout the year so you stay compliant.
Bookkeeping
Are your books a mess? We can take care of that (including past mistakes) and get you back on track with our weekly, monthly or quarterly bookkeeping services.
Accounting System Setup for New Businesses
Are you a new business just starting out? It can be daunting to say the least. Let us create an accounting system from scratch, customized to your exact needs.
Personal Financial Statement
Let us help prepare your personal financial statements outlining your financial position at a given point in time, including general information as well as breakdowns of your total assets and liabilities.
Serving Clients Remotely
Through our cloud-based technology, BeachFleischman serves clients throughout the United States and internationally. Our ShareFile client portal allows for secure file transfer and collaboration. With Skype for Business, we have video conferencing and desktop sharing capabilities. We offer QuickBooks Online for clients who want a convenient remote access option. We also use SafeSend, which is an electronic system that automates the assembly, delivery, tracking, and receipt of tax returns.

We can help you with:
Meeting all deadlines so as not to incur penalties
Filing annual tax returns
Identifying potential pitfalls early on
Customizing spreadsheets for your tracking needs
Determining growth of your business
Bridging cash flow challenges
Getting and staying organized
Understanding balance sheet items (pre-paids, inventory, etc.)
North Carolina Small Business at a Glance
North Carolina small businesses employed 1.6 million people, or 44.3% of the private workforce, in 2015. Firms with fewer than 100 employees have the largest share of small business employment. Private-sector employment increased 1.8% during the 12­ month period ending in January 2018. This was below the increase of 2.2% during the prior 12-month period. The number of proprietors increased in 2016 by 2.2% relative to the previous year. Small businesses created 50,881 net jobs in 2015. Firms employing fewer than 20 employees experienced the largest gains, adding 30,523 net jobs. The smallest gains were in firms employing 100 to 499 employees, which added 4,187 net jobs.
North Carolina Employment by Industry
Source: U.S. Small Business Administration Office of Advocacy
Contact our Accounting and Bookkeeping Services Team
MOD Ventures is an Arizona-based firm providing accounting and bookkeeping services remotely to individuals and businesses in Charlotte and Raleigh, North Carolina (NC) and throughout the United States. If you are interested in learning more about how MOD Ventures' professionals can assist you, please fill out the submission form below and you will receive a prompt response.